I'm happy to report that I'm now receiving minor league (and often foreign league) data from the Chadwick Baseball Bureau.
Subscribers to RotoValue Analyst now can see minor league, fall, winter, and many foreign league statistics on RotoValue Player Detail pages. So you now don't need to go to some other site to find minor league data on rookies, recent call-ups, or, well, pretty much anybody. For example, here's a page for young Blue Jays' second baseman Ryan Goins: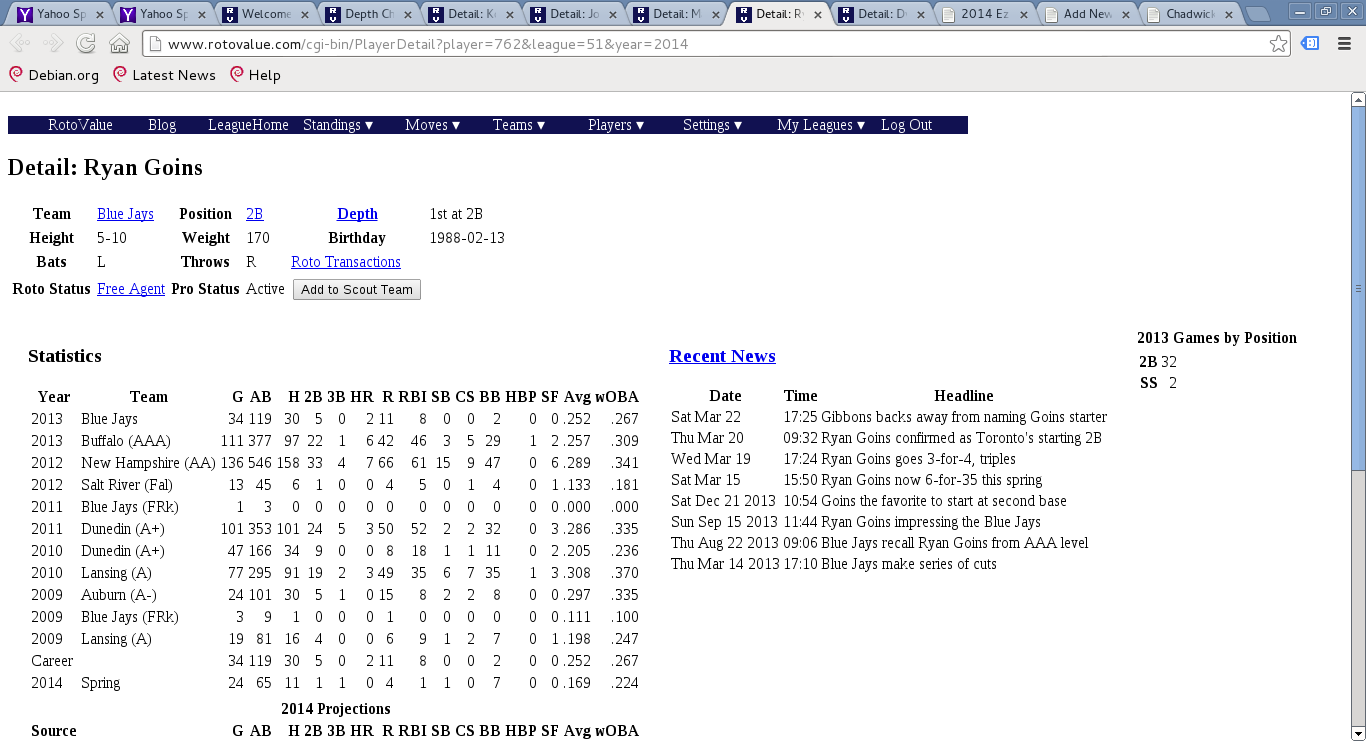 The league's level is in parentheses. In addition to the standard A, AA, and AAA classifications, here are some other levels you might see:
Fal – A fall league, like the Arizona Fall League
Fgn – A foreign league, like Korean Baseball Organization or the Australian Baseball League
FgW – A foreign winter league, like the Venezuelan Winter League
FRk – A foreign rookie league, like the Dominican Summer League
Ind – An independent league, like the Northern League or the Atlantic League
Jpn – A Japanese major league, like the Japan Central League
Rk – A rookie league, like the Appalachian League
People probably have seen Masahiro Tanaka's Japanese stats, but now RotoValue Analyst subscribers can get this data, and more, directly on RotoValue player pages.
RotoValue Analyst is just $10, giving you access to customized pricing for any or all of your RotoValue leagues, in addition to spring training data, customized category weighting. You can by RotoValue Analyst at the RotoValue Store!