I've added a new switch to the UserProfile page at RotoValue. In addition to check boxes which let you control what transactions generate an automated e-mail, I'd added a box to control whether you show your e-mail address to other league members on team roster pages.
Here's a view of the UserProfile page: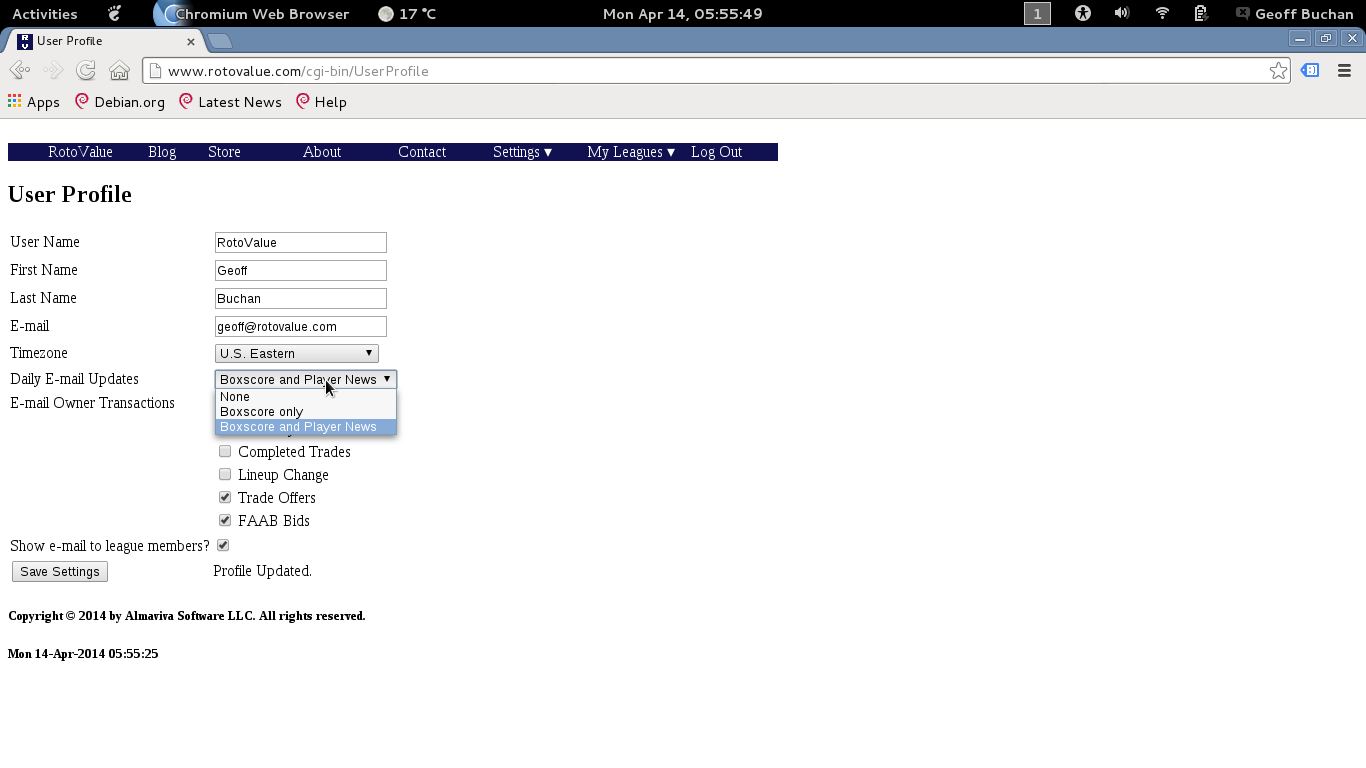 RotoValue can generate e-mail alerting you to league transactions. By default, you'll get an e-mail about someone adding, cutting, or trading players, as well as e-mail about trade offers and any FAAB bids you may make. In addition, you can turn on e-mail alerting you to lineup changes, but that is, by default, disabled. You can turn off any or all of these by unchecking the relevant box on the UserProfile page.
The sitecan generate a daily e-mail to owners about their teams, including a boxscore of what the players did last night, and a list of any news stories on those players in the past 24 hours. This job usually runs at about 4:00 AM EDT. By default, you'd get both player stats and news, but you can opt out entirely, or ask to get only the boxscores from the above page.
If you've checked "Show e-mail to league members, then in addition to seeing your name under your team as an owner, league members viewing your roster, like this: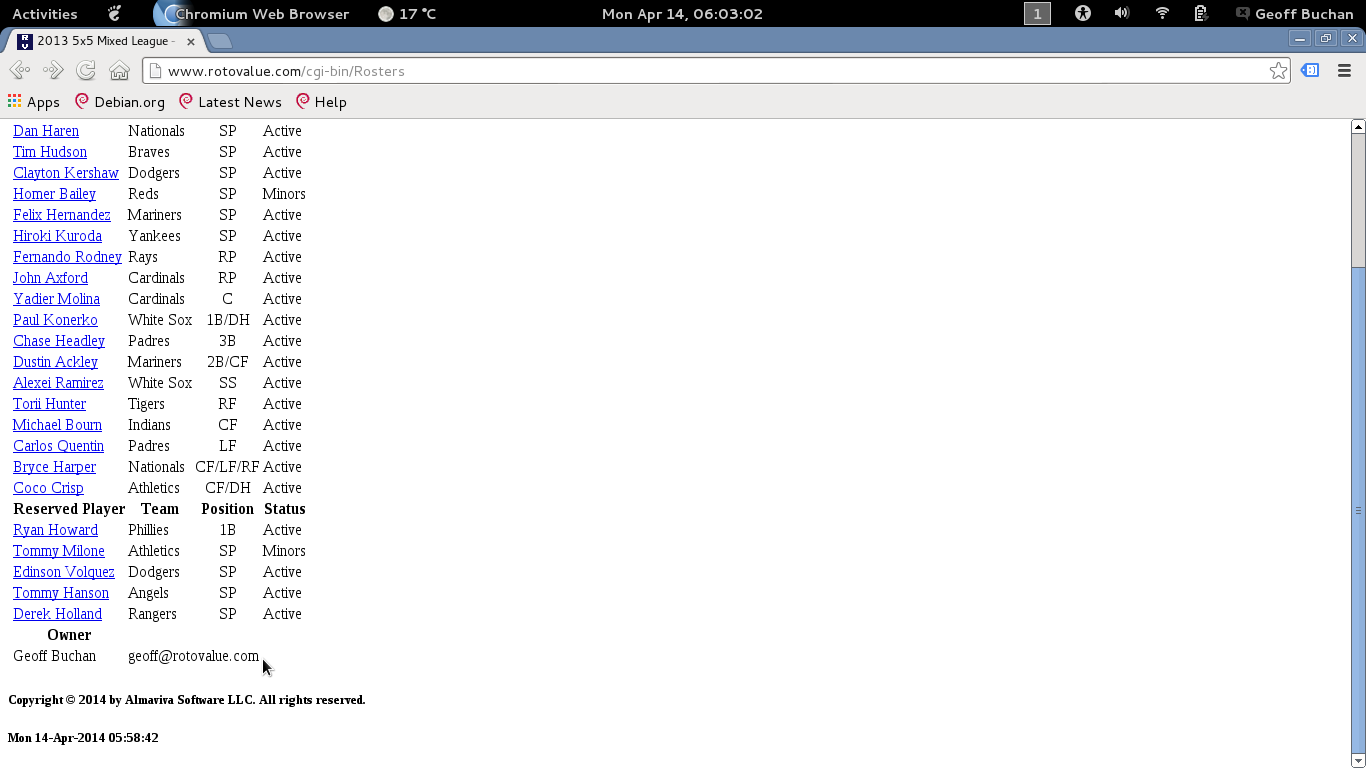 People viewing the roster who are not league members will see neither your e-mail or your name – clicking on the image goes to the same page, but since most readers likely aren't in that league, they won't see my name or e-mail.
By default, the site will not show your e-mail at all, and it will only show the name from your profile to people with teams in the same league. So you'd have to opt in to let other league members see your e-mail.